Pencilforchange quarantine art fair !
Quarantining stunning family time "art of harmony living" piece by
Undisclosed name
This short video of  12 years old Somu (Anuttam Das) playing his guitar 🎸. This informative  compiled piece with facts & figures about global economic condition is submitted by Undisclosed name, India . It is a deeply moving piece of (art of harmony living at the time of quarantining) work that we feel fortunate to put it in our featured wall. Thank you, Undisclosed name, for your valuable contribution. We think it will surely comfort many families at the time of deadly covid 19 pandemic and back our mental health campaign.
— JPMorgan Chase & Co economists expect first-half contractions in growth across the globe. And this is as the U.S. response to the coronavirus is only getting started.
— Oil requirements around the world may drop by 20% as 3 billion people are in lockdown, the head of the International Energy Agency Fatih Birol said as he called on major producers like Saudi Arabia to help to stabilize oil markets.
— International benchmark prices have more than halved since the start of the year, falling to around $25 a barrel. North American oil and gas producers have cut capital spending by about 30% on average, data compiled by Reuters showed.
— According to a Reuters poll, under a worst-case scenario, the Indian economy was forecast to grow by a median 0.5% in April-June, with one economist predicting a 20% contraction. Still, only about a quarter of those who answered this additional "worst-case" question said the economy would shrink.
— According to the Reuters poll of economists taken March 25-26, India's economy will expand just 4.0% annually on a year ago in the quarter that ends on March 31, the weakest since comparable records began in early 2012.
— That is also slower than the 4.7% recorded in the last three months of 2019.
— The U.S. currency's fall after two weeks of gains suggests the Fed's efforts to relieve a crunch in the dollar funding market are working, some analysts said.
— The yield on benchmark 10-year Treasury notes fell to 0.7757%, while the two-year yield edged up to 0.2790%.
— Yields were headed for a weekly decline, taking cues from the Fed's extraordinary steps to bolster markets and the huge stimulus package.
— The benchmark pan-European STOXX 600 has recovered almost 17% since hitting its lowest since 2013 on March 16, but remains more than 26% below last month's all-time high in a rout that has erased more than $3 trillion from the value of European firms.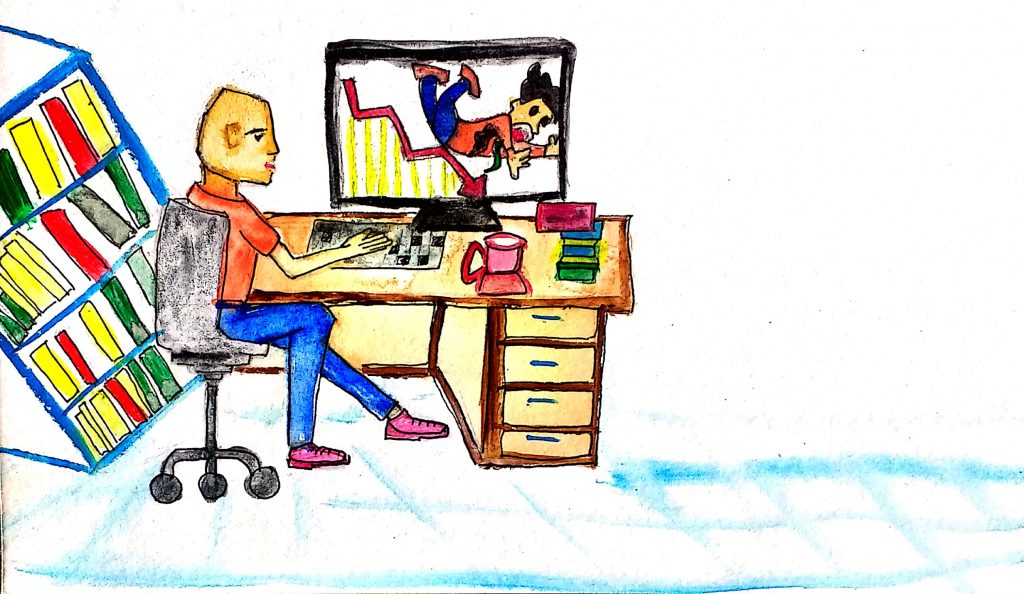 — With both the Dow and the S&P 500 in the US still down over 20% from their mid-February record highs, traders said the rebound was unlikely to last without evidence that the virus was being contained.
— The United States on Thursday surpassed China as the country with the most coronavirus cases, with nearly 85,000 infections and 1,259 deaths, and is expected to become the epicentre of the pandemic, according to the World Health Organization.
— A record 3 million surge in U.S. weekly jobless claims offered the first glimpse of the extent of the economic damage from the outbreak, which has forced several companies to shutter stores and announce layoffs.
— Morgan Stanley slashed earnings forecast for a third time after the virus outbreak which led to a cut in the Sensex target from 36,000 earlier to 32,000 in the base case scenario for 2020.