The Dune Eco Beach Village and Spa – Puducherrya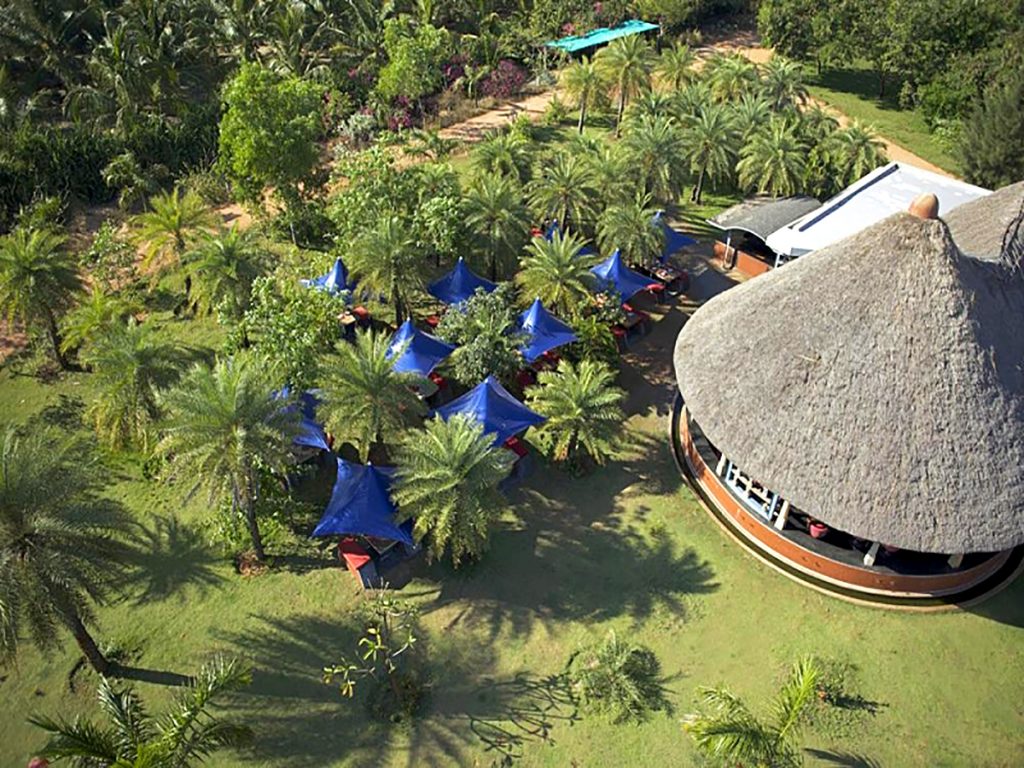 Travelers looking for a green adventure are heading to eco-friendly hotels in India. Book a stay at any of these eco resorts and enjoy trekking through jungles, organic Indian cuisine and luscious views from hillside paradises.
Barefoot at Havelock – Havelock Island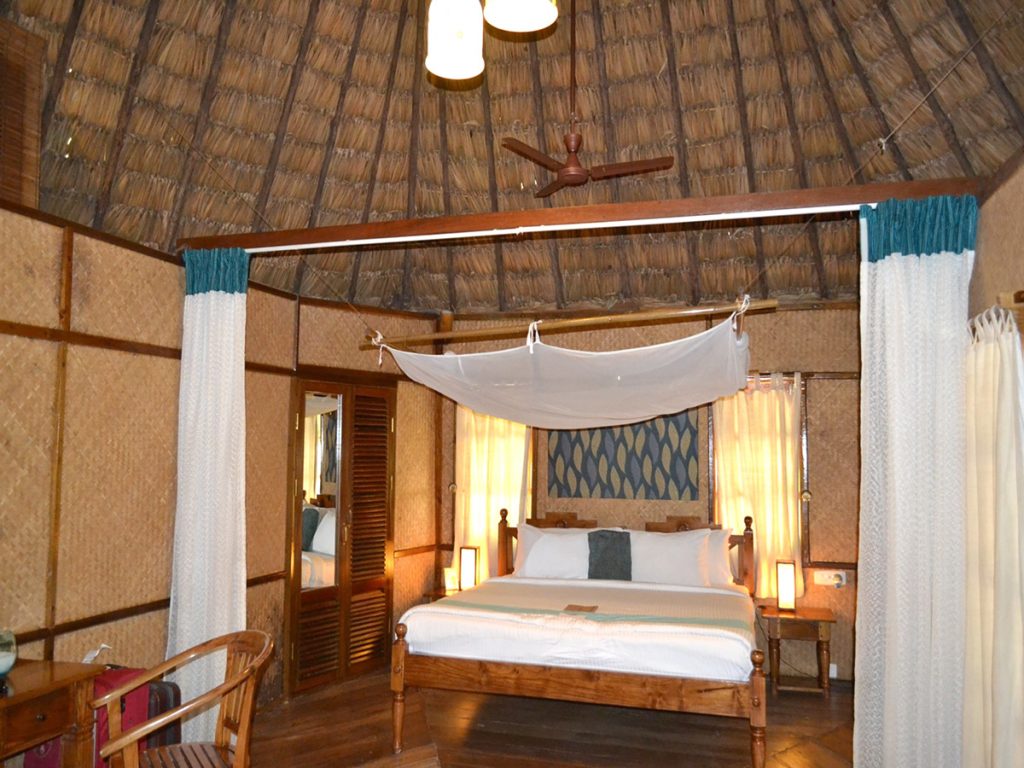 With a name that invites guests to sink their toes into the sand, Barefoot at Havelock – Havelock Island is the only ecologically-friendly resort in the Andaman Islands.
Banasura Hill Resort – Wayanad, Kerala
For guests looking for an experience rather than a mere vacation, Banasura Hill Resort is a sightseeing paradise. The resort is set on an eco-friendly farm amidst the tropical forests of Banasura Hill.
The Orchid Hotel Mumbai Vile Parle – Mumbai
Perfect for eco-conscious business travelers, The Orchid Hotel Mumbai Vile Parle is located next to Chhatrapati Shivaji International Airport. Guests are inspired upon arrival with a view of a 70-foot indoor waterfall
Overlooking the Arabian Sea, Alila Diwa Goa is set on Majorda Beach in South Goa and lies within a secluded paddy plantation. Designed for families, the green resort features a movie hall, activity center, cricket ground, volleyball court and children's pool.
Nimmu House Ladakh – Leh, Jammu and Kashmir
A jaw-dropping eco resort built on the side of a mountain, Nimmu House Ladakh makes an ideal getaway for backpackers, couples or families who want to explore the outer regions of the Himalayas.
The Serai Camp Relais & Chateaux – Jaisalmer, Rajasthan
A desert resort located in India's western region of Rajasthan, The Serai Camp Relais & Chateaux gives guests unique opportunities to sleep under the stars in luxury tents. Guests can relax in a heated swimming pool or hot tub and enjoy Manganiyar folk music around a campfire on the dunes.
Evolve Back, Kabini (Orange County, Kabini) – Karnataka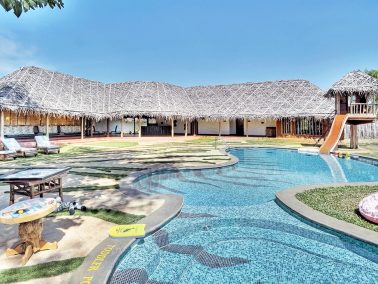 Situated on the banks of Kabini River, Evolve Back, Kabini focuses on pampering guests with an earth-friendly flare. The secluded resort utilizes state-of-the-art sewage treatment plants as well as natural vegetation to promote a green atmosphere.
ITC Maurya, a Luxury Collection Hotel, New Delhi – New Delhi

Even in the bustling city of New Delhi travelers can find green accommodations without skimping on luxury. Recognized as the preferred "Residence for World Leaders and Global Icons".
The Tamara Coorg – Coorg (Kodagu), Karnataka
Surrounded by cardamom, pepper and coffee plantations, The Tamara Coorg goes the extra mile to conserve natural habitat by encouraging sustainable living, recycling and composting.
Elephant Valley, Kodaikanal, Tamil Nadu
The 110-acre Elephant Valley includes parts of an old pachyderm migration route and, between April and October, herds of tuskers can still be seen weaving their way through the region's ancient Shola jungles.
Kipling Camp, Kanha National Park, Madhya Pradesh
Two of India's well-known wildlife conservationists are the force behind Kanha National Park's oldest lodge. Anne and the late Bob Wright set up Kipling Camp in the park's buffer zone with the motto of "treading softly in the jungle"
Nimmu House, Leh, Jammu & Kashmir
This three-storey house in picturesque Nimmu village, a 30-minute drive from Leh, is one of the few remaining examples of traditional Ladakhi architecture.
Sarai at Toria, Panna, Madhya Pradesh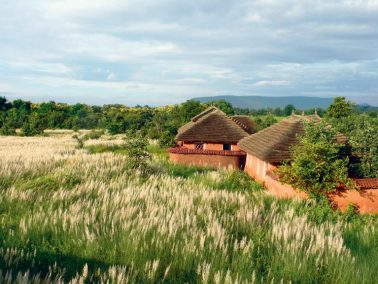 Sarai at Toria appears to be an organic part of its grassland location on the west bank of the beautiful Ken River. Its rammed-earth mud cottages are decorated with natural and handmade elements.
Culture Aangan, Sawantwadi, Maharashtra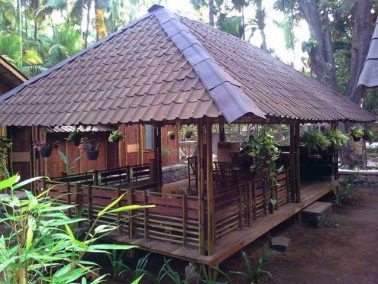 Months later, that Malvani lunch still makes my mouth water. The lush, spicy kombdi sukkha (chicken in a thick gravy) and that glorious mango sheera swimming in ghee, were an ode to the Maharashtrian summer.
Shaam-e-Sarhad Village Resort, Bhuj, Gujarat
Gujarat's textiles and folk traditions are a patchwork blanket, and a small Kutchi village is holding on to one corner.
Diphlu River Lodge, Kaziranga, Assam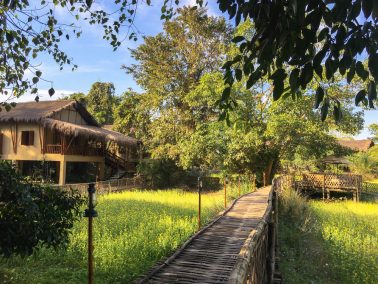 The machan at Diphlu River Lodge, a short distance from Kaziranga National Park, is a great spot for visitors to soak in the sounds of the jungle as they sip a cocktail and watch rhinos bathe in the river.
Bhakti Kutir, Palolem, Goa
You'll find Bhakti Kutir hidden away in a two-acre coconut grove on a quiet end of Palolem Beach. It's an oasis of tranquillity, a refreshing change from the hustle and bustle of Goa's beaches.
Nameri Eco Camp, Nameri National Park, Assam
The 22-year-old Nameri Eco Camp, one of the oldest nature resorts in India's northeast, is a great vantage point to see the blues of the sky, the Nameri River, and the Eastern Himalayas coalesce on a bright day
Khem Villas is a luxury jungle camp at Ranthambore, Rajasthan's best known tiger reserve. The camp is designed to provide peace and tranquility within its luxurious and very personal atmosphere.
If you want to experience the best of Rajasthan's princely grandeur and desert culture, but with fewer of the crowds that make it to Jaipur and Jaisalmer, Bikaner may just be the place for you.
Chandelao Garh (near Jodhpur)
Around 40km outside of Jodhpur, Chandelao is a beautiful grand house, transformed into a luxurious homestay – and comes highly recommended! If you stay here, we highly recommend taking a trip around the village with Chandelao's local guides for an insight into desert life.
Pench Tree Lodge Pench National Park
Spend your evenings after a safari sleeping in a tree house in the Jungle! Pench Tree Lodge not only is comfortable, but they are conscious about the environment.
More one for urban jungle lovers, Abode Bombay is a boutique hotel that has done everything in its power to keep its environmental impact low and its social impact positive.
Yab Yum Beach Resort Ashwem
The owners of this garden-like resort, right by the beach in Ashwem might be modest about their environmental achievements, but this is one of our favourite eco-minded resorts we have stayed at in India.
Tucked away in the very south of Goa, south of Palolem, La Mangrove is a real "hidden gem". Not many travellers venture this far south in Goa – so if you want Goan beaches that are quiet and un-developed, this may be the place for you.
Bandipur Jungle Lodges Bandipur
Started in 1980, Jungle Lodge Resorts group is a Public-private partnership (PPP) of the Karnataka government and Tiger Tops. This is the first eco-tourism venture in India, and they have many branches in exotic locations of Karnataka.
The Green House, Bournemouth
This hotel ranked seventh in Expedia's World Top Ten Eco-Friendly Hotel awards and is considered the greenest in the U.K.
This place is described as a "luxury eco hotel just for grown-ups". Feel connected to the outdoors with the large, light and airy spaces with views of the sea, cliffs and sky.
CLC Trenython Manor, Cornwall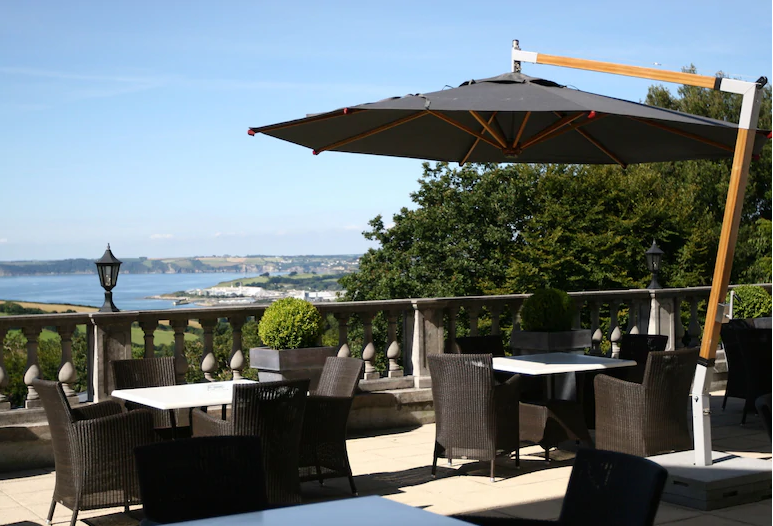 This hotel, also in Cornwall, has won multiple awards with room options ranging from hotel rooms in a grand mansion to self-catering lodges surrounded by 24 acres of countryside and sea views.
Staying at the La Suite West hotel in London, an exclusively plant-based hotel, will help to reduce the environmental impact of your trip.
An alternative option for London is The Zetter in Clerkenwell, near the city. It has 59 boutique rooms, each individually designed with a vintage-modern style.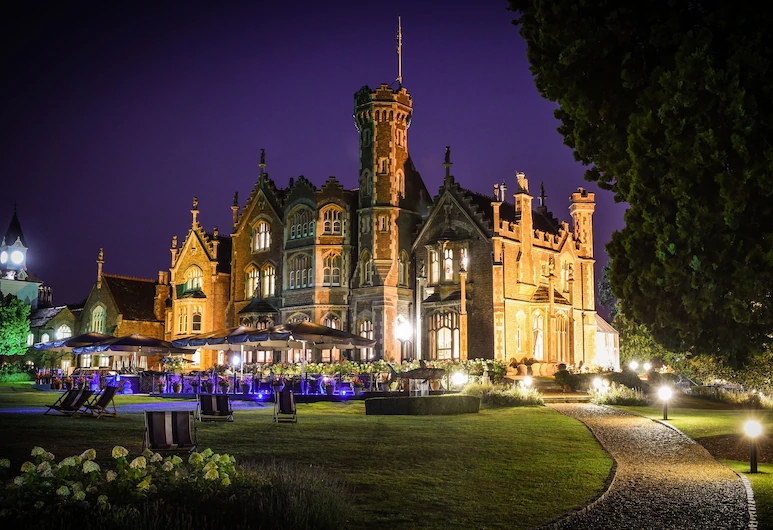 If you are wanting somewhere with easy access to London but with more of that British countryside feel, then The Oakley Court in Windsor is a great option.
Treetops Treehouse in Devon, England
When a boutique hotel in the Devon countryside longed for more guest accommodations, they had two choices: clear an area of the woods and build an additional cottage…
Apex City Quay Hotel & Spa in Dundee, Scotland
Think all eco-friendly hotels are in remote areas? Think again. Located in Scotland's second most populated city, this 152-room property has sustainability down to a science…
Organig Parc in Carnguwch, Wales
You won't have to sacrifice style for sustainability at this rural retreat in Wales. Instead of cookie-cutter rooms, guests stay in charming holiday cottages that previously served as horse stables in the 1880s,….
Slieve Donard Resport & Spa in Newcastle, Northern Ireland
Nestled at the foot of the Mountains of Mourne, this luxury hotel boasts all the amenities you'd expect in a five-star hotel, such as gorgeous rooms and excellent dining…..