Quarantining time "art of farming" by Debendra Ray
This beautiful piece of encouraging farming life is submitted by Debendra Ray, Accountant in fashion retail business.
It is a deeply positive moving piece of (art of farming at the time of quarantining) work, that we feel fortunate to put it in our featured wall.
Thank you Debendra , for your valuable contribution. We think it will surely comfort billions at the time of deadly covid 19 pandemic and back our mental health campaign particularly for professionals who lost their jobs in the city because of the pandemic.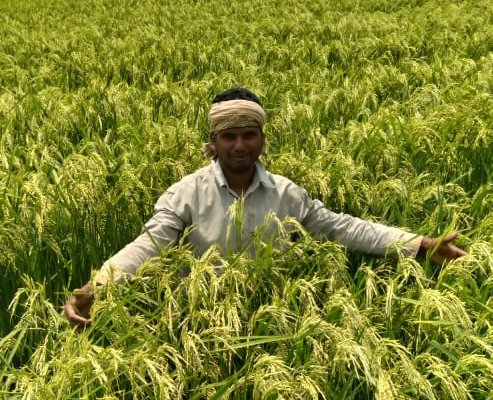 Debendra says: During this ongoing summer I and all our family members are heavily engaged in doing contract farming , growing 3.5 acres of male & female hybrid paddy in a very scientific manner in my village, Toriabandh, Puri, Odisha, India
Brown & white rice seeds were sown in my paddy field in last quarter of Nov. 2019 and is to be harvested in last quarter of April. 2020. We all are observing Govt. guidelines like social distancing, hand washing and mask wearing etc and successfully doing the proper cultivation works without hindrances in our land in which 40 labour days engaging required labourers is on the way. Myself and family members are also engaged. We have spent about INR ₹85000/- and confident of earning a profit of about INR ₹175000/- out of this farming although done in this COVID- 19 Pandemic occurrence.
The details of this farming will be communicated soon after harvesting and completion of the operation. Stay tuned !