Quarantining stunning family time "art of music" piece by Trilochan!
This beautiful piece of encouraging "Rhythmic ways to live a melodic life" is submitted by a rhythmic rapper Trilochan Panda, a law student.

This interesting original rapping "My Odisha " during Covid19, the worst global pandemic is submitted by Trilochan. It is a deeply moving piece of (art of encouraged life at the time of quarantining) work that we feel fortunate to put it in our featured wall. Thank you, Trilochan for your valuable contribution. We think it will surely comfort millennials at the time of deadly covid 19 pandemic and back our mental health awareness campaign!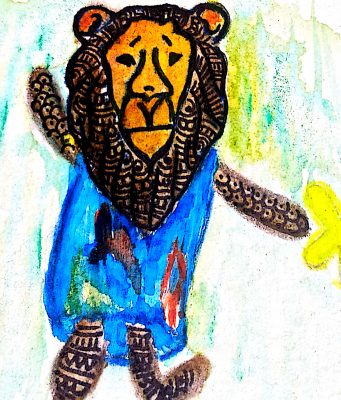 Trilochan says about the rap!
Through this particular rap, I want to showcase the Real Divine Odisha. Odisha is filled with Rich Culture and Heritage and a lot of talent. I just wanted people to know about the Rap/Hiphop Scene in Odisha along with expressing my attachment with Odisha. People often think Odisha is a poor state. But I think Odisha has a great government, great people and I'm blessed to be born here. ❣️
I have been writing Rap since 2015 but never released any song. Because I thought people will not understand and criticise Rap/Hiphop but as the Hiphop Scene is growing in India and also Odisha, I decided to release my first Rap single. But then this Lockdown happened. So couldn't do it. Then I came through a random Rap challenge that is made by some of my Seniors then I wrote this rap on Odisha to a given 55 second beat and released it. I have started my Rap/Hiphop Journey with this short Rap but there are more Hiphop Tracks on the way coming soon! ✨I am working regularly on my dreams. I know it's nearly impossible to follow such a dream as our this society, relatives and families everyone wants growth in academic fields and a regular timetable steady Job but Music for me, means something much more! It's my passion and I want to Change the world through my Music as far as I can. I have a lot of things to express and tell through my Music. Currently I don't have much resources like music producers, capital, Studios for recording my songs, cameras for shooting videos, But still, I keep on writing raps to random free beats and have ideas to keep releasing them in future. I hope that I get some recognition by some renowned people so that it will be a bit more easy for me to keep myself Motivated and work towards my Goal ❣️✨