Description
Saffron or Kesar of Afghanistan has consecutively won many international awards for its quality. Saffron is the red stigma of the crocus sativus flower. The Herat province of Afghanistan has the most saffron cultivation. However, due to climate change, the cultivation of saffron in Afghanistan has declined. Due to this, the adulteration of saffron with corn silks, coconut fibres, horsehair even synthetic colouring is succeeding.
Neo Sanjivani 'Super Negin' Afghani Saffron threads are uniform and have no crumbs. The stigmas are long and contain no yellow or orange parts. Hence, it is the rarest and an expensive trim of saffron. It is 100% fresh and pure. Our saffron passes the requirement for grade A and does not have any preservatives, additives, synthetic pesticides or food colouring. Super Negin is the most wished-for those who want the best quality saffron in the world.
Benefits of Afghani Saffron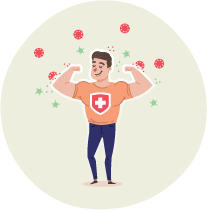 Afghani Saffron is rich in carotenoids that help develop immunity, including protective effects and anti-inflammatory activities on the immune system.
It naturally treats Premenstrual syndrome (PMS) that has symptoms in women like headaches, increased pain, sensitivity, anxiety, irritability and insomnia.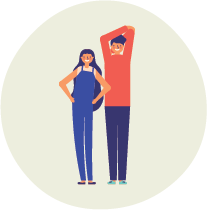 Saffron increases dopamine levels in the brain that improves mood. It can help relieve stress and can treat mild to moderate depression
Saffron or Kesar is traditionally given to pregnant women for its medicinal properties. During pregnancy, it improves digestion, relieves morning sickness, prevents mood swings, relieves muscular cramps etc.
A great way to take advantage of the health benefits of Saffron is to create a simple tea. Mix Honey, Saffron, cinnamon, ginger, lemon wedges, and mint leaves in warm water; strain and serve hot.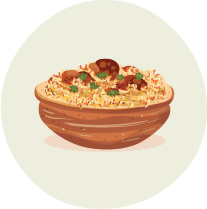 Adding a few stigmas of saffron directly into dishes gives the wow effect. Crocin present in the saffron sets the colour of the dish sunshine yellow with a distinct aroma simultaneously providing myriads of health benefits.
Yes, Premium quality saffron as Neo Sanjivani Afghani Saffron [ ISO 3632 Certified ] promotes weight loss and curbs appetite.
Yes, saffron increases dopamine levels in the brain without disturbing the other brain hormones, such as serotonin.
Yes, crocin, crocetin and safranal in saffron have anti-tumour and cancer-preventive properties.
Disclaimer : We have made a consistent effort to make the colours and finishes similar to the image of the products you see on screen. However, the actual product and the images on the website can differ! Customer's discretion is advised.
Note : The products in the image are for illustrational purposes. Please refer "items included in the package" to understand what is inclusive of the price
Country of Origin: India
Note : Mix of Taxes and discount may change depending the amount of tax being borne by Pencil For Change.