How We Make 100% Recycled Toys
We obsess about quality and safety so you don't have to. We're an open book about how we operate. Learn more about our process below.
Slide 1
Safety (it's #1)
Safety (it's #1)
We're a California-based company, doing business in a state known for its strict safety and environmental laws. Our toys surpass US and international standards for BPA and Phthalates, and conform to The CPSIA, ASTM F963, and International standards EN 71and ISO 8124.
Slide 2
Product Design
From ideation to implementation, we build our toys with purpose. We start with a simple idea -- an iconic toy or traditional play pattern that has stood the test of time. We share the concept with parents, and ideas that make the cut get the Green Toys treatment. We sketch, develop 2D drawings and 3D CAD, and create 3D models integrating a subtle sophistication at every step along the way. Once we are sure we have the right recipe, we marry it with our process of using sustainable materials. We work hard on our designs, and don't cut corners by using glue, metal, screws or paint. Look up close, and you'll notice hints of delight that we hope make you chuckle or say "wow, that's cool." With all of this, we hope our toys inspire open play, imagination, creativity and encourage child development.
Slide 3
Made Safe in the USA
We're 100% US-made, from manufacturing to assembly to distribution. As a result, we reduce greenhouse gases, energy and save on transportation. Through our tight local supply chain, we maintain stringent quality control and on-site factory presence, provide local jobs, and generate a whole lot of company pride.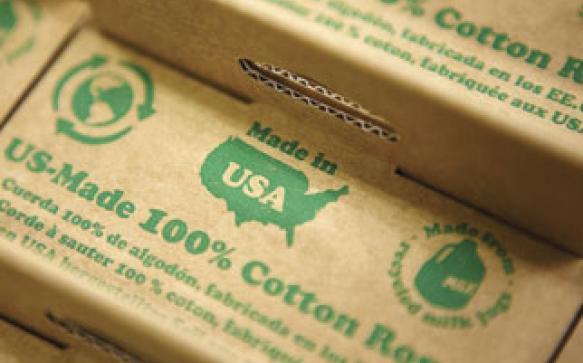 Slide 3 - copy
Recycled Plastic
Our products demonstrate that recycling can result in something tangible and meaningful – old can become new. Our toys are living proof that milk jugs, just like the ones in your refrigerator and recycling bin, can ultimately end up back in your playroom. This helps close the loop for kids because they can see their own environmental efforts in action.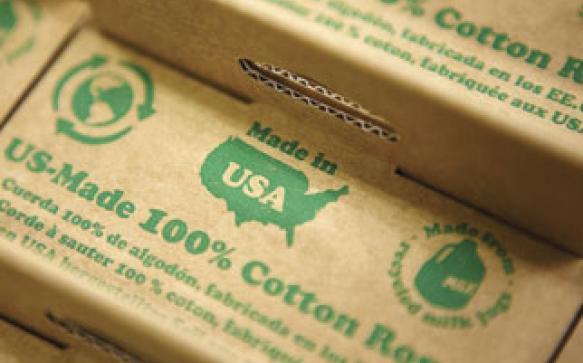 Slide 3 - copy - copy
Packaging

All products are packaged in 100% recyclable cardboard – no additives like blister packs, twist ties, or cellophane wrappers – and printed with minimal color using soy inks. On occasion, we'll integrate packaging components made from 100% recycled water bottles when we need to make sure your product doesn't fall out of the box. We've even received the prestigious Greener Packaging Award, the nation's only independent sustainable packaging award – that felt good!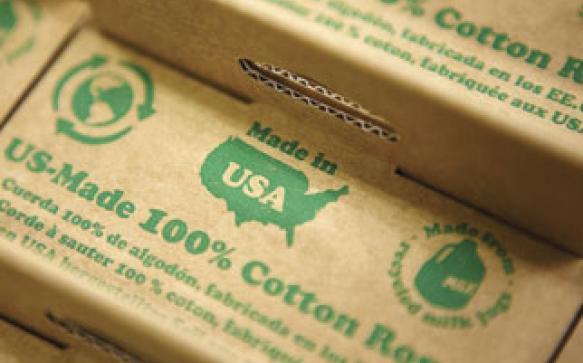 Reduce, Reuse, Recycle!
Here's how many milk jugs we've recycled to date:
About Us
At its core, Green Toys Inc. has always been an eco-friendly toy company. In fact, we say that to us, "every day is Earth Day." Our commitment to sustainability and playfulness is part of our DNA and we hope to inspire others to share in this passion.
From our 100% recycled materials to our US-based manufacturing, we're raising awareness about sustainability while delivering unquestionably safe products. We believe that the best way to encourage environmental change is through goods people buy and use every day—and in our case that's children's products.
We care about your kids – how they play, what they play with, and what the future holds. We are constantly exploring and innovating to deliver the best products possible for a playful planet for all.