Upgrade for full creative power
Try Biteable for free. Or unlock your potential with Biteable Premium.
Features
COMPARE PACKAGE FEATURES
Complete satisfaction within 14 days. Or a complete refund.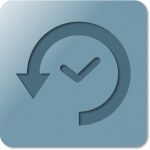 Show the world your videos.
Without distractions.
What does the free version include?
With a free plan, you can make videos using nearly all of Biteable's features. Your videos can also be exported to social media and embedded on your website. Videos you make will be watermarked with the Biteable logo. To remove the watermark, upgrade to a paid plan.
Do you have yearly and monthly plans?
We have both. You can see annual and monthly plans using the toggle at the top of this page. Take an annual plan and you'll save up to 50%.
What if I don't need Biteable anymore?
You can cancel your plan at any time. You'll be able to keep making and exporting videos until the period you've paid for ends.
How long can I use the free plan for?
You can use it forever! If you want to remove the Biteable watermark from your videos, then you'll need to upgrade to a paid plan.
What types of templates do you have?
We have video templates for nearly all industries and uses. See them all at biteable.com/templates. If you can't find what you're looking for, simply customize another template to suit.