Pench Tree Lodge Pench National Park
Spend your evenings after a safari sleeping in a tree house in the Jungle! Pench Tree Lodge not only is comfortable, but they are conscious about the environment. There are 6 cottages and 6 treehouses, making the property feel peaceful and exclusive without being overcrowded. The treehouses are a perfect unique accommodation experience. They are constructed around existing trees, with the utmost care not to disturb the wildlife.
The buildings at this boutique property are made from reclaimed or locally sourced materials. The Lodge is located in a more underdeveloped area adjacent to the park, helping to spread tourism economy while still being mindful of the original residents of the region.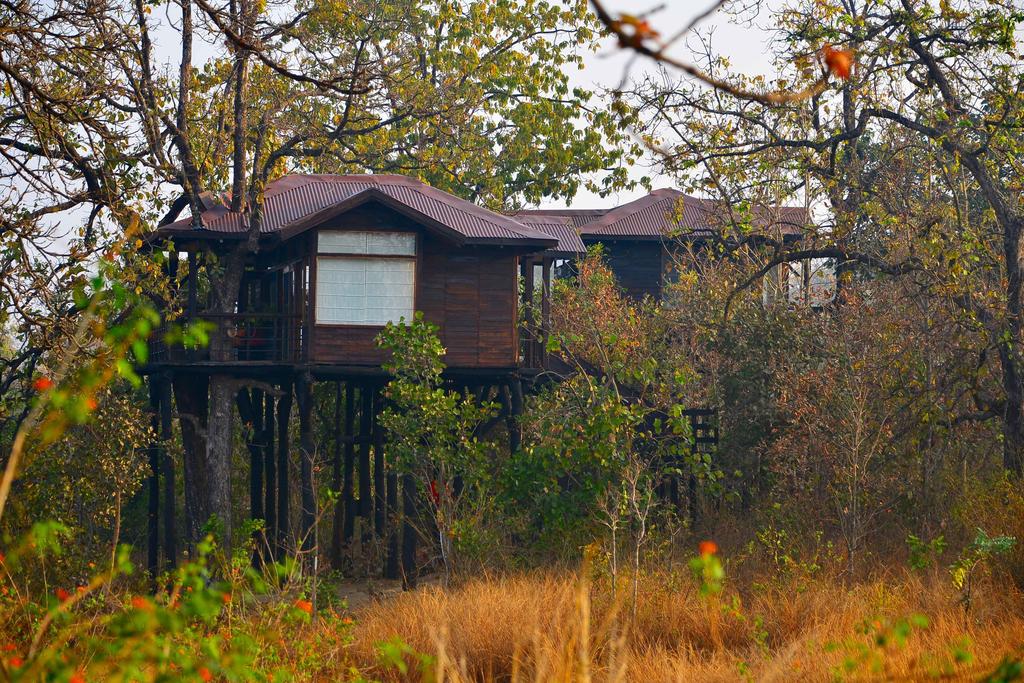 The commitment to the environment is clear from check in at the lodge. There are reusable water bottles provided with clean drinking water stations placed throughout the property. Small details like organic, refillable toiletries in the bathrooms are noticeable during a stay here. The property has an on site garden and the menu is reflective of seasonal ingredients that are grown just steps from the kitchen.
Safari tours through Pench Tree Lodge have conservation efforts as their main goal. The jeeps are small and a naturalist accompanies each vehicle to the park so that you can learn more about the park and its inhabitants. Along with the guide, the naturalists makes sure that the cars are following the rules of the park and are there to ensure safety for the animals as well as the guests. Their knowledge and commitment to conservation is what makes them stand out above the rest.